Rikke Table
With Fenix (Photo Loam Brown)
Levertijd:
On backorder: 6-8 weeks
The Rikke is a solid wooden table, with a table-top made of wood or Fenix. A table with a beautiful and functional design. The table is available in different types of wood, finishes, colors Fenix and dimensions.
The Rikke is a table where design and functionality go well together. This solid wooden table has round shapes and a light appearance. The legs of the Rikke are placed on the corner. As a result, the table offers a lot of space, even with a compact size. The legs are firmly attached to the top. Very subtly the leg merges into the table-top. The table has narrow spaces between the top, bottom beam and table legs to allow the wood to work, which also enhances the design. With the Rikke you get a beautiful design table at home. A table with a solid base.
A Fenix table-top is only available as standard for the Rikke and Tomrer tables. This is a custom option for the other tables in the collection.

A Fenix top layer on the table-top has several advantages: it is strong and scratch-resistant, has a soft 'soft touch' surface, a matte appearance, fingerprints are not visible and it is easy to keep clean.

We can supply the following colours: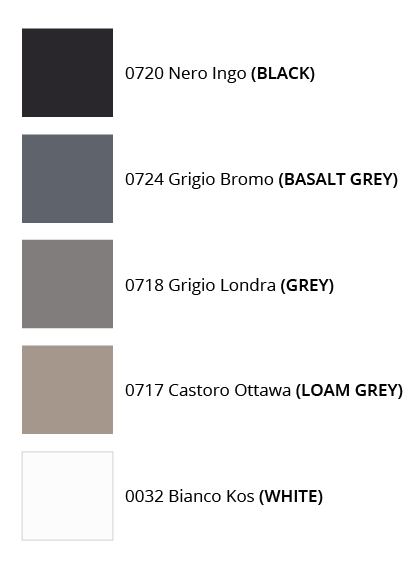 Name: Rikke table fenix
Brand: Sav & Økse
Style: Scandinavian
Material: Oak wood & Fenix Top Layer
Finish: Whitewash
Dimensions: Length 140-300 cm, Width 80-100 cm, Height 76 cm
Warranty: You have a two-year warranty on the table
The table is delivered unassembled in two cardboard boxes. The table is easy to assemble. The manual is included and can be read online.
Are you still in doubt about the colour Fenix for the top layer of your Sav & Økse table? With a colour sample you can be sure that you choose the right colour for your furniture.
The Rikke table is suitable for private use, but also for business use. If you would like to order multiple Rikke tables, please contact us. We will then make a quotation for you without obligation.