Tomrer Coffee Table Triangle Walnut
With Fenix (Photo Loam Grey)
Levertijd:
On backorder: 6-8 weeks
The Tomrer coffee table comes from the Sav & Økse collection. A collection of Scandinavian tables made of solid wood. Characteristic in their simplicity and quality. This is clearly reflected in the Tomrer coffee table. A table with a slender construction and a free lying top. This makes the table look light and soft. The edges are rejuvenated and the flowing lines of the design make the table cuddly. The legs are slightly slanted under the table-top and have rounded corners. Both the triangular and the round variant have three legs.
The Tomrer coffee table breathes the Scandinavian style, but can also be combined well with other styles. Choose one table or go for a combination of several tables together. Choose different sizes or tables in different styles. The Tomrer tables have different heights and can therefore be placed over and under each other. This gives a playful effect and with this combination it is easy to create more table space.
A Fenix table-top is only available as standard for the Rikke and Tomrer tables. This is a custom option for the other tables in the collection.

A Fenix top layer on the table-top has several advantages: it is strong and scratch-resistant, has a soft 'soft touch' surface, a matte appearance, fingerprints are not visible and it is easy to keep clean.

We can supply the following colours: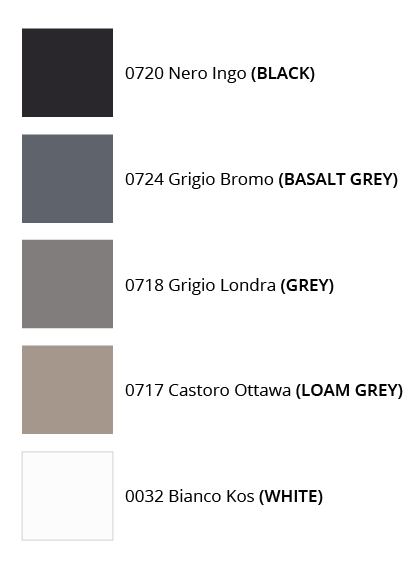 Name: Tomrer coffee table triangle
Brand: Sav & Økse
Style: Scandinavian
Material: Walnut wood & Fenix Top Layer
Finish: Oiled
Warranty: You have a two-year warranty on the coffee table
The legs are screwed to the top via a metal holder.
Are you still in doubt about the colour
Fenix for the top layer
of your Sav & Økse table? With a colour sample you can be sure that you choose the right colour for your furniture.
The Tomrer coffee table is suitable for private use, but also for business use. If you would like to order multiple Tomrer coffee tables, please contact us. We will then make a quotation for you without obligation.